Every case is different. For the most part we don't do any guest discounts and just update the pricing according to rental demand. In these cases, an appropriate response to a guest would be something like:
"
We're very sorry but at this time we are unable to approve any discounts. Our team works very hard to adjust rates to match our rental demand, so the rates that are advertised are the appropriate rates with the seasons. We've still love to have you come out if you are interested.
"
Returning Guest Discounts
Every so often we have a legacy type guests that will stay with us year in and year out. They often times will booking anywhere from 3-5 stays with us (directly) each year.
This is how to set up a discount on the quote prepared. In this example, the guest typically received a $20/night discount.
Go to the booking or likely in this case the quote > charges > click change charges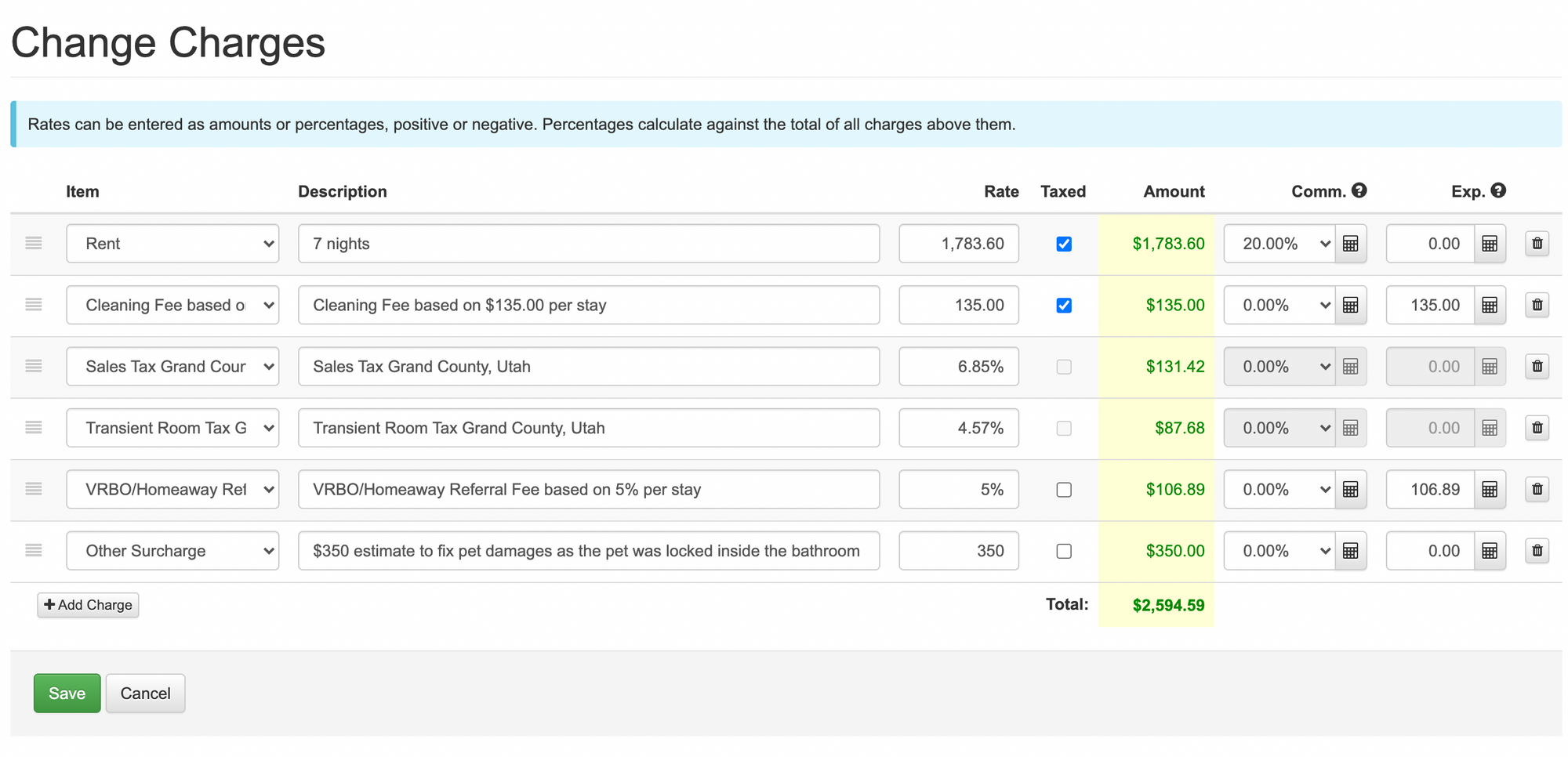 3. Add charge > Other discount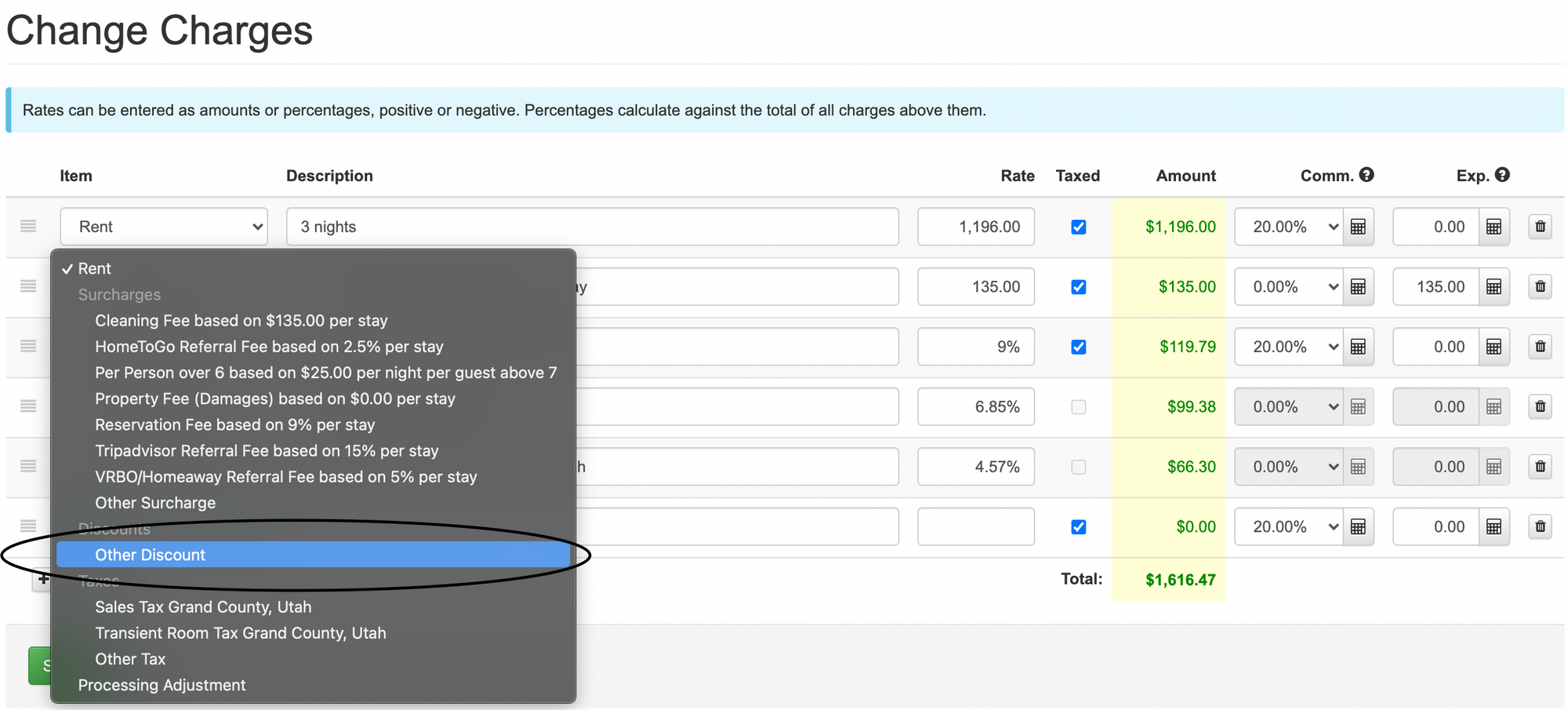 4. In this case we are giving the guest $20 off per night so we'll need to place a description in the description box of the other discount box > then in the rate box we need to enter the amount discount but in a negative (-) value so it is misusing off from the total.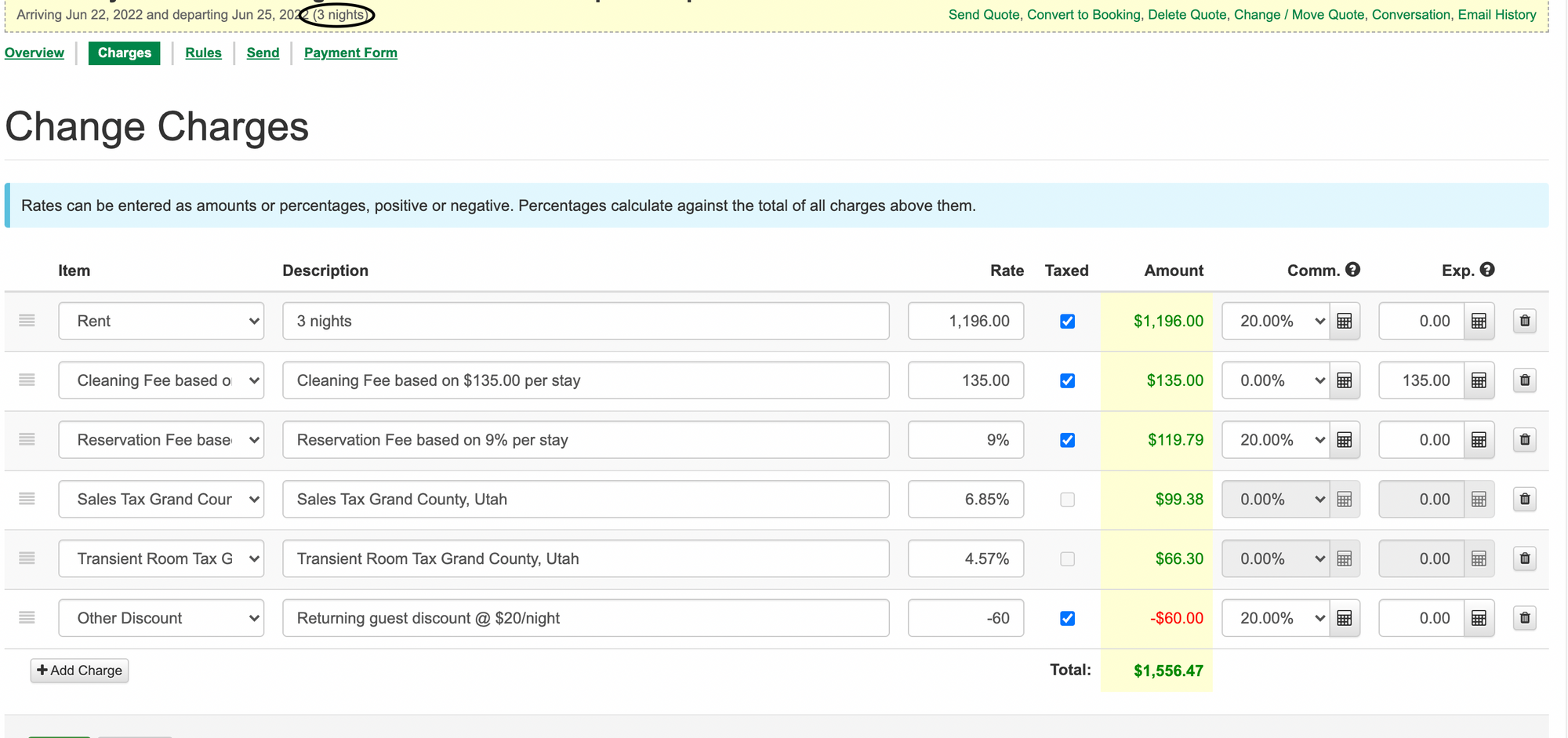 4. After this is done click save > click send quote.